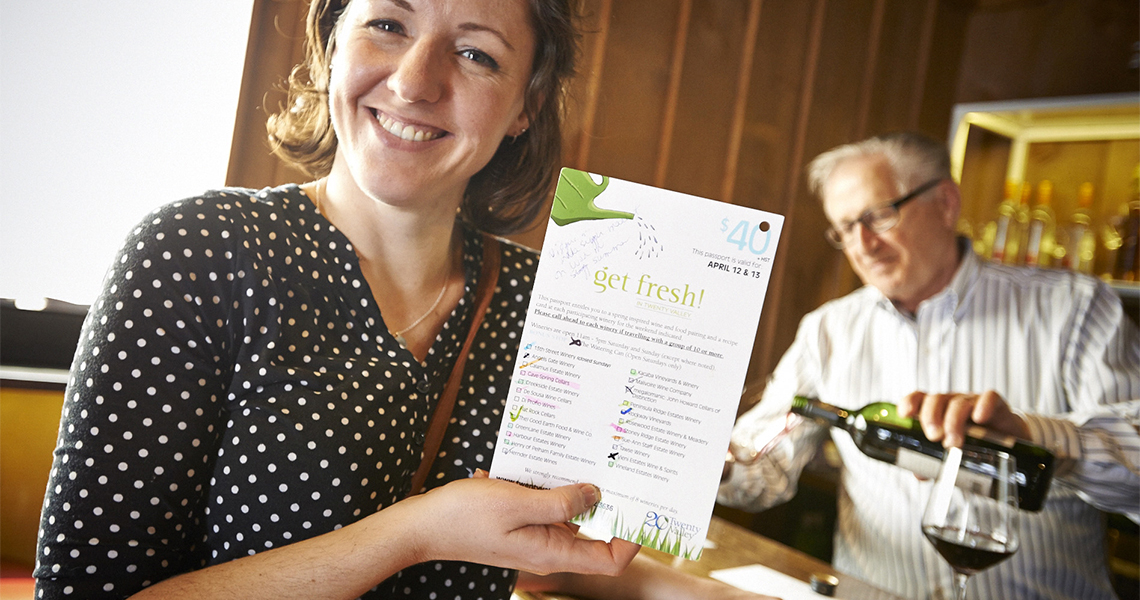 Get Fresh in the Valley
April 8/9, 22/23 & 29/30!!
(Please note we are closed on Sundays so be sure to visit us on Saturday!)
Get Fresh in the Valley is a self-guided wine tour of up to 24 wineries in Niagara's Twenty Valley wine country. It's one of the most brilliant ways to learn about and stock up on our VQA wines. Our wineries are spread across 5 sub-appellations that produce some of Canada's most highly acclaimed wines: Beamsville Bench, Twenty Mile Bench, Short Hills Bench, Lincoln Lakeshore, and Creek Shores. This is such a great event to showcase the new vintage and aromatic wines, paired with fresh spring flavours.
You'll meet winemakers with remarkable stories and explore fantastic food pairings offered by our local chefs – farm to table is our local philosophy. Included with your passport is the opportunity to assemble your own Get Fresh Cookbook, by collecting delicious spring recipe cards that feature the food and wine pairings you'll be sampling on your winery tour.
Purchase your Get Fresh passport today!
Visit 20valley.ca for more information.
Click here to view events in a grid format.