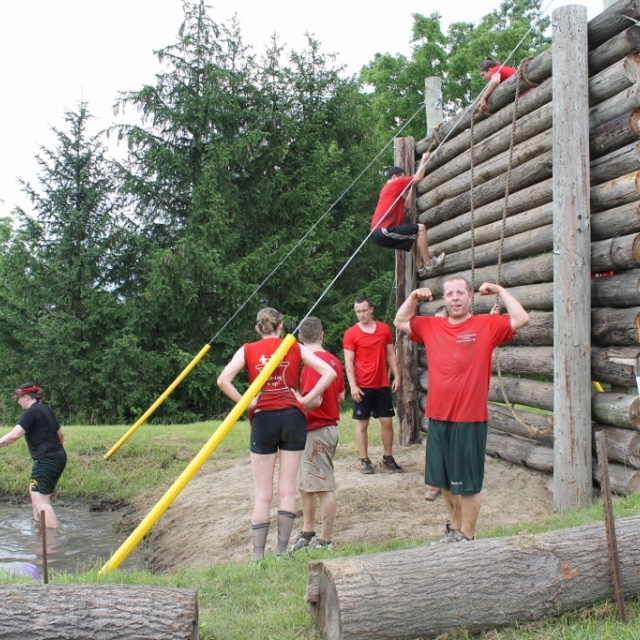 Coming June 10, 2017
Grapes of Wrath
Saturday June 10th

The Canadian Cancer Society proudly presents the 6th annual Grapes of Wrath. This exciting annual fundraising event is about survival of the fittest and puts all those other run-of-the-mill, cookie-cutter marathon runs to shame!
Grapes of Wrath isn't your average charity run. This 5K obstacle and mud run demands endurance to trek through hills and valleys, splash through winding streams, courage to overcome more than 20 uncompromising obstacles, and a complete lack of shame to sludge through dirt and mud all in the name of a good cause. Grapes of Wrath is a roller coaster ride of fun, excitement, camaraderie, and physical and mental toughness that is anything but ordinary.
Supporting this exciting and inspiring event strengthens a strong community of people striving to reach a common goal – to beat cancer and FIGHT BACK!
There will be mud…there will be pain…and you'll NEVER be the same.
Can you handle it?
Thanks to our sponsor, The Meat Market in Niagara Falls, every participant who makes a $20 self-pledge will receive a $20 coupon to dine at The Meat Market!
Refund Policy: Unfortunately, we do not offer refunds on registrations. Instead, we are happy to transfer your registration to another participant OR turn your registration into a donation.
All proceeds to benefit Niagara's local program: WHEELS OF HOPE.
Click here to view events in a grid format.