90 pts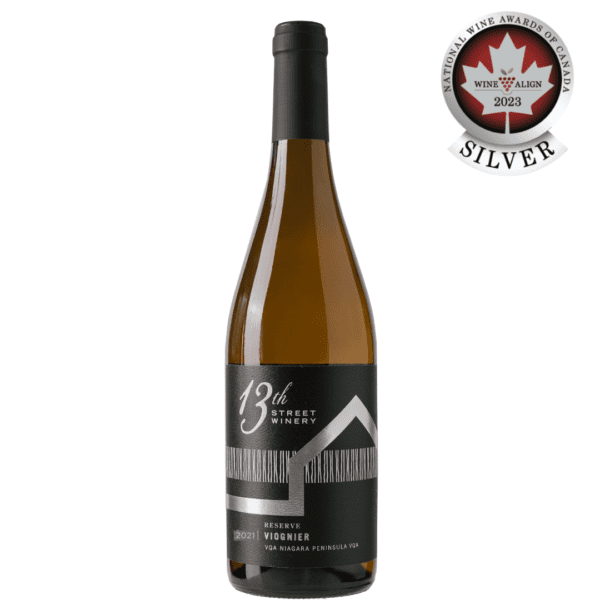 Tasting Notes
Light straw in the glass with intense aromas of orange blossom, white peach, apricot, candied ginger, and tropical green tea. On the palate, it is rich and luscious with supporting acidity and flavours of spice-poached apricot, bitter orange marmalade, tangerine zest, salted butter and soft vanilla. The finish is long with lingering flavours of vanilla bean and orange peel.
Enjoy with soft cheeses with orange compotes, halibut with a creamy saffron sauce or cumin-scented grilled shrimp.
Download Notes
APPELLATION
VQA Niagara Peninsula
VINEYARD
Select Niagara Peninsula
GRAPE VARIETY
100% Viognier
RESIDUAL SUGAR
3 grams/Litre
WINEMAKING NOTES
Sourced from select vineyards in the Niagara Peninsula, our Reserve Viognier was harvested in late October at an average of 19.3° brix. It was immediately transferred to the press and then the must to 100% French oak barrels of various sizes (228, 400 and 500L) for fermentation and aging of 12 months. The wine was lightly fined and filtered prior to bottling in February 2023.
VINTAGE NOTES
Late winter and early spring had higher than average temperatures leading to an early bud break on May 10th (one week earlier than last year). The high temperatures continued through spring leading to rapid canopy development, flowering and fruit set. The heat continued through the summer with just enough rain to refresh the vines. Harvest began in late August with Chardonnay for sparkling. After a two week break due to excessive rain, harvest continued throughout late September and early October with aromatic whites and lighter reds. Harvest continued throughout October and November with later ripening reds, ending with Cabernet Sauvignon in late November. Overall, yields were moderate due to thorough sorting and preventative management. Wines should be drunk on release or cellared for the medium-term.