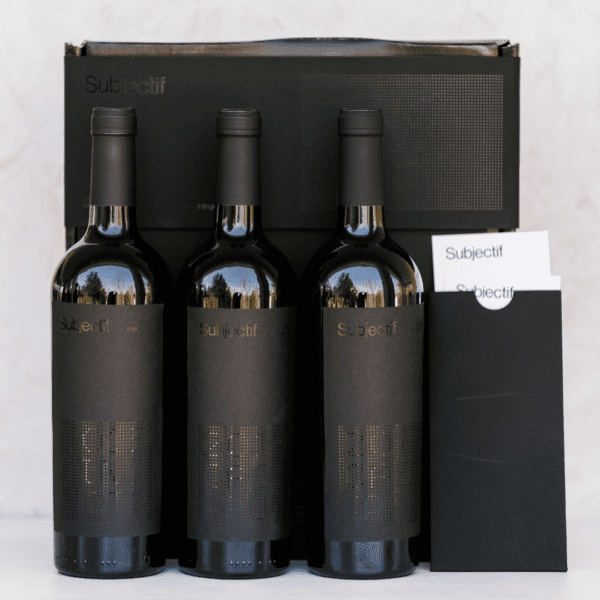 Let your taste buds be the judge … without any preconceived impressions.
Discover what is inside the bottle only after you have tasted the wine! This award-winning label design created by Toronto creative agency LG2 has eliminated the external influences that may bias your thoughts on the wines.
The Limited Edition Subjectif gift box includes three wines each with a unique, minimalistic label lacking any visible information about each wine. Included in the gift box are inserts to provide these details after the wine has been tasted.
Learn more about Subjectif from some of our team:
13th Street Winery's Sommelier Corinne Witusik
13th Street Winery's Owner Doug Whitty
13th Street Winery's WineMaker Jean-Pierre Colas
VINEYARD
Select Niagara Peninsula
RESIDUAL SUGAR
grams/Litre