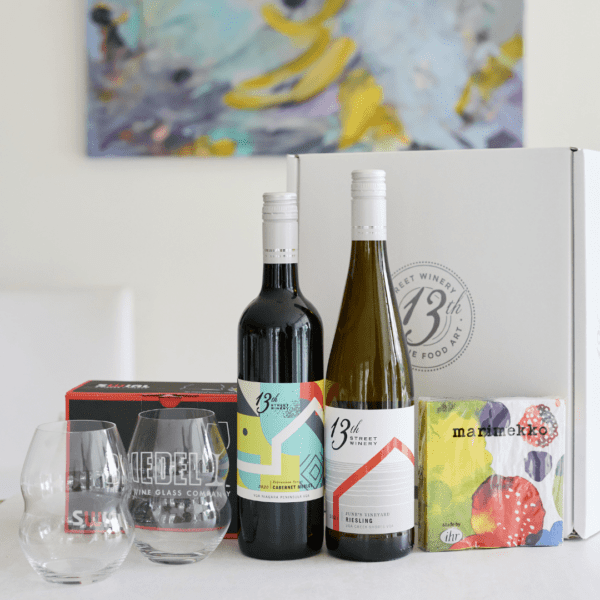 A great gift for everyone! Wine, glasses and napkins… all the essentials!
Includes:
1 bottle June's Vineyard Riesling
1 bottle Expression Cabernet Merlot
2 Riedel SWIRL Glasses
Cocktail Napkins
…packed in our ENJOY box
Need help deciding which gift to give or looking for a customized ENJOY box? We can help! We can also assist with group orders delivered to multiple addresses and customized gift cards for bulk orders.
Contact Gifting@13thStreetWinery.com