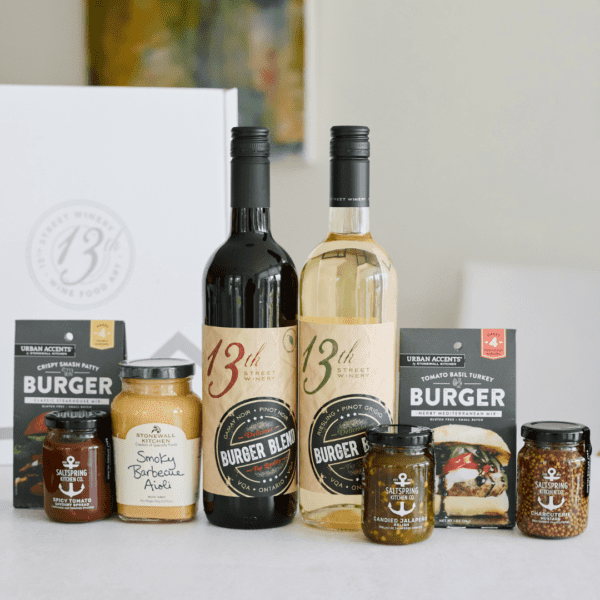 Elevate Your Burger Enjoy Box
Take your burger to the next level with these delicious seasonings and condiments!
Includes:
1 bottle Burger Blend Riesling Pinot Grigio
1 bottle Burger Blend Gamay Pinot Noir
2 packages Urban Accents Burger Spices
Stonewall Kitchen Smoky BBQ Aioli
Saltspring Spicy Tomato Spread
Saltspring Candied Jalapenos
Gravelbourg Gourmet Mustard Smokin' Barbecue Style
… packed in our ENJOY box!
Need help deciding which gift to give or looking for a customized ENJOY box? We can help! We can also assist with group orders delivered to multiple addresses and customized gift cards for bulk orders.
Contact Gifting@13thStreetWinery.com